Welcome to the new generation where the internet is being used by almost all the consumers globally. Everyone is in a rush to compete with the fast moving world and hardly has time to spare. In this busy world, consumers do not have time to look at billboards nor any other advertising mediums making it difficult for people to promote their products.
The only strategy to reach the customer directly in this era is known as Email Marketing. Email marketing makes sure that your customer is right on target by reaching his/her email inbox directly and promoting your product right in front of the customer's eye!
What people say
Dear Shoaib and Build Response Team We have been using your e mail campaign services. GRAND HOLIDAYS being a new business entity has greatly benefited by your excellent services. We wish to thank you for all the support extended to us in the past and are looking forward to have stronger business relations in future. Lastly we will gladly recommend your service to any customer.

Build Response is the only email marketing campaign provider (out of many other companies I tried) that has delivered good results. I have run 2 campaigns with them and I got approx. 50 registrations to my events on each campaign. Other providers are an absolute waste of money who barely get any registrations and they always lie in their reports showing that hundreds of people visited my website when my web statistics show just a couple of visits.

We are a company focused on Content Marketing with offices in five countries. Buildresponse.com did a great job in promoting our newest projects for potential partners in the Middle East. If you are interested in a high ROI 根ou should talk to this marketing agency!

Build response has consistently proved to be the most effective and affordable channel for our digital campaigns and has become an integral part of our digital plan. Mr. Shoaib is always ready to support with his out of the box ideas!! We would recommend these guys as a preferred choice for digital campaigns..

We have been using build response for more than two years as our main email campaign supplier we are happy to work with build response due to their flexibility and good response with us. The service and the awareness you have given us is excellent!

Working with Build Response has been an absolute pleasure. We use their services for all 3 business sectors from Garments to Surveillance Solutions to Soft Skills Development. Back in the day most of our viral communications have ended in spam folders and a complete waste of promotional budget. However since we have been working with Build Response 100% of our communications have been delivered straight to the inbox. This intern has led to a steady increase in following and most importantly Shoaib' s personal attention to detail has made all the difference!

From a MAS point of view, Builresponse.com has been an excellent company to work with. Their e-mail reach is always delivered as promised, and has given results. It has helped our training centre-MIMT, to grow revenue and brand value

Buildresponse did a great job with our marketing through email campaigns. I was particularly impressed with their ability to really "understand" the nature of my specialized business and the audience it was to focus on. The campaigns were professionally designed for maximum impact. The charges are reasonable and they will promptly respond to any complaints. We intend to work with them for all our future campaigns.

At the moment you are doing a great job. Please continue

Service was excellent, methodical. But since we send image files of high volumes of art work, referring the art work an acknowledgement of slot scheduled for campaign would be a super e-feedback which I like. I'm sure you will do that, all the best, we are with you. We all enjoy your emails coming to companies.

Finding a good, reliable and talented strategic partner can be challenging at times. Finding those who go above the expectation in providing excellent customer service is a rare find. Build Response.com fulfilled these needs for us in our recent e-mail marketing campaigns. Our e-mail campaigns helped us to secure new customers and to spread the word about our software among our target audience

Although SAP & Sage are well know & leading ERP & Business Solution brands in the software industry, Our reach was limited when it came to our company (Pristine Solutions).In order to create market awareness, we selected Build Response for e-mail marketing as they had the biggest reach.We are extremely happy with the results & direct inquires that have generated though these campaigns & therefore can recommend Build Response .

We appreciate your initiatives in getting our services reached to many viewers as possible, Your constant follow-up has made us to enhance our broadcasting procedures

Effective, easy to work with and affordable

Thanks for the e-mail flyers you been sending for us. It seems to be working and it is great to work with you!!

Build Response Actually building response for us (BMS). Not only they generate feedbacks, the response they build is highly potential.
Our Email Marketing Database in UAE, Sri Lanka & Singapore
Singapore
300,000
Email Database
Email Marketing
Customized Service
Buy 3 and get 1 free
Email Designing
Statistics & Reports
UAE
650,000
Email Database
Email Marketing
Customized Service
Buy 3 and get 1 free
Email Designing
Statistics & Reports
Sri Lanka
300,000
Email Database
Email Marketing
Customized Service
Buy 3 and get 1 free
Email Designing
Statistics & Reports
Benefits Of Email Marketing
Instant feedback
Generates new prospects
Interactive
Ensures global reach
Cost effective
High Returns on Investment
Few of our Email Campaigns (Done for Sri Lanka & Dubai, UAE Clients)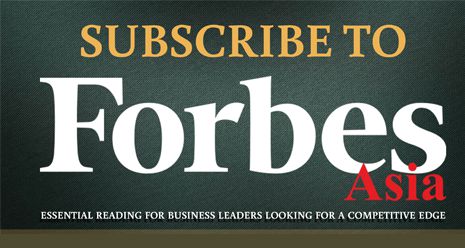 We provide the best Email Marketing Services in UAE (Dubai), Sri Lanka & Singapore
Disclaimer
BuildResponse.com has created this privacy policy in order to demonstrate our firm commitment to privacy. The following discloses our information gathering and dissemination practices for this website: www.buildresponse.com
Commitment to personal privacy
Marketing people ideally like to understand who is doing what on the Web, but there is a fine balance acknowledged by many in the advertising industry between giving people targeted information and the direct invasion of their personal privacy.
We may collect personal information from our site, it is our policy to never offer any of this information to outside companies, unless we receive prior consent from our site visitors. Personal information will be handled in a responsible manner. BuildResponse.com reserves the right to disclose such information where required by law or by a government agency, or in an emergency situation or for security reasons.
You should be aware that when you are visiting the BuildResponse.com site or reading our newsletters and members newsletters, you could be directed to other sites that are beyond our control. There are links to other sites from our publications and our members publications that take you outside our service. These other sites may send their cookies to site visitors, or otherwise collect data or solicit personal information. Always be aware of where you end up on the Internet.
BuildResponse.com reserves the right to analyse the accesses to its servers and report on usage statistics to third parties, and commits that no personal registration data will be attached to any such analysis or reports.
Refund Policy
Refund will not be provided for Email Marketing and Database Services.
However, we will refund 50% of your payments if you are unsatisfied with the following services:

Graphic Design
Software Development
Website Development
SEO Services


Refund may take upto 120 days.
×